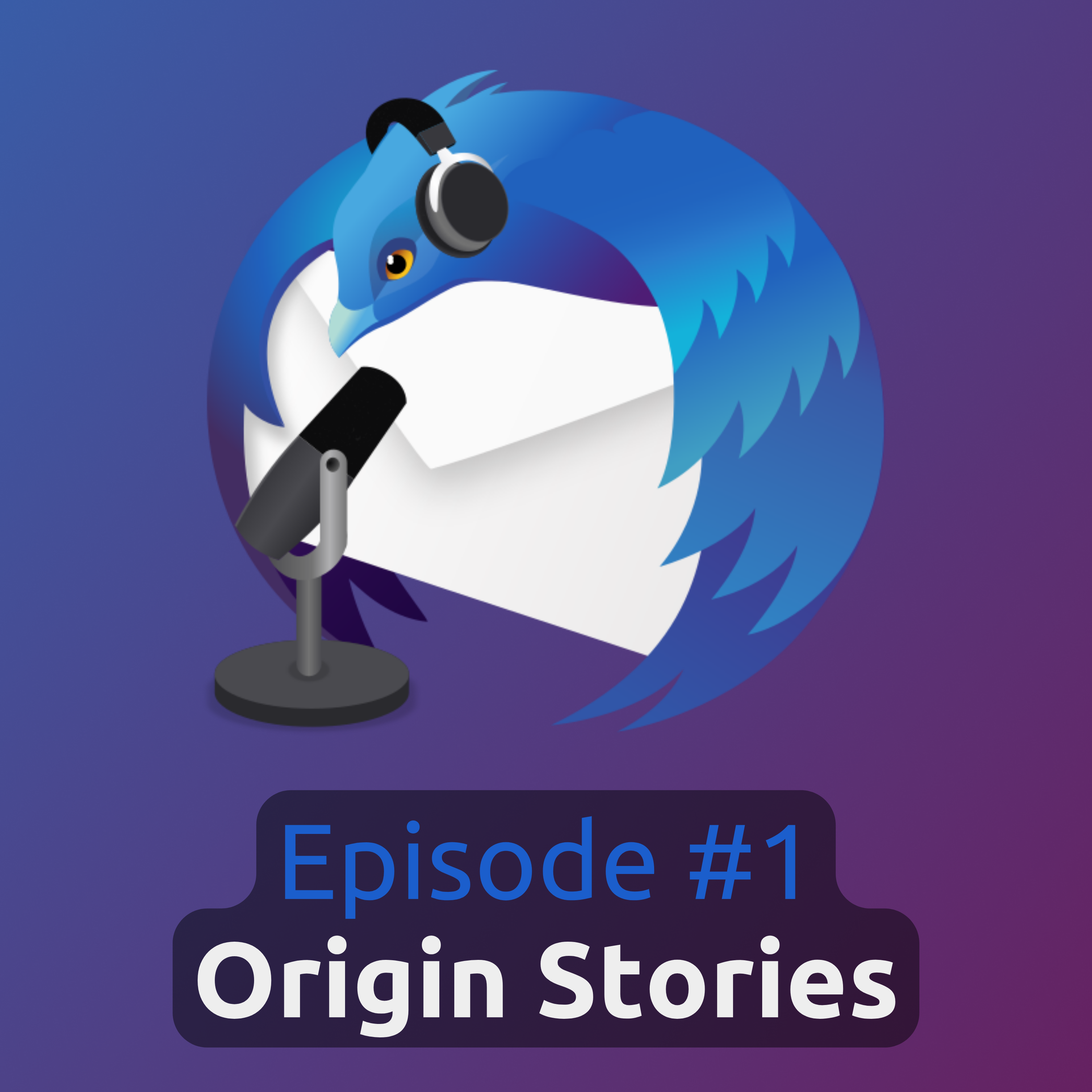 Welcome to the debut episode of the Thunderbird podcast, which we're affectionately calling the ThunderCast! It's an inside look at the making of Thunderbird, alongside community-driven conversations with our friends in the open-source world. We can't wait for you to listen! 
ThunderCast is making its way to all your favorite podcast players. You can currently subscribe on Spotify, Amazon Music, YouTube, or by using this RSS feed.
Highlights from Episode 1
What to expect on future episodes of ThunderCast
We're hiring!
Is Thunderbird still part of Mozilla?
Alex starts a band, Ryan is building a keyboard, Jason's island adventures
4 years of "invisible work" to prepare for Supernova
Thunderbird on Android… and iOS
Chapter Markers
The ThunderCast includes chapters for podcast players that support the feature. If yours does not, here are some timestamps to help you navigate the episode:
(00:00) – ThunderCast: What To Expect
(02:07) – Meet Ryan
(08:55) – Meet Alex
(12:24) – Loving Your Work
(18:07) – Meet Jason
(21:06) – Geeking Out
(31:37) – Mozilla + Thunderbird: A history lesson
(41:22) – Supernova: Setting The Stage
(56:28) – "Email is not broken"
(01:05:23) – K-9 Mail → Thunderbird Android
(01:16:36) – Closing comments
The post The Official Thunderbird Podcast Is Here appeared first on The Thunderbird Blog.